Hair Extension Specialists
Finding the right hair extensionist is an essential part of the hair extensions process, you need to be comfortable that you have found a stylist that has knowledge and experience to add undetectable extensions that match the colour and texture of your natural hair.
We have over 10 years experience in a variety of application techniques and offer a free consultation service, where we can discuss your personal requirements and provide you with expert advice on the best method to suit your needs.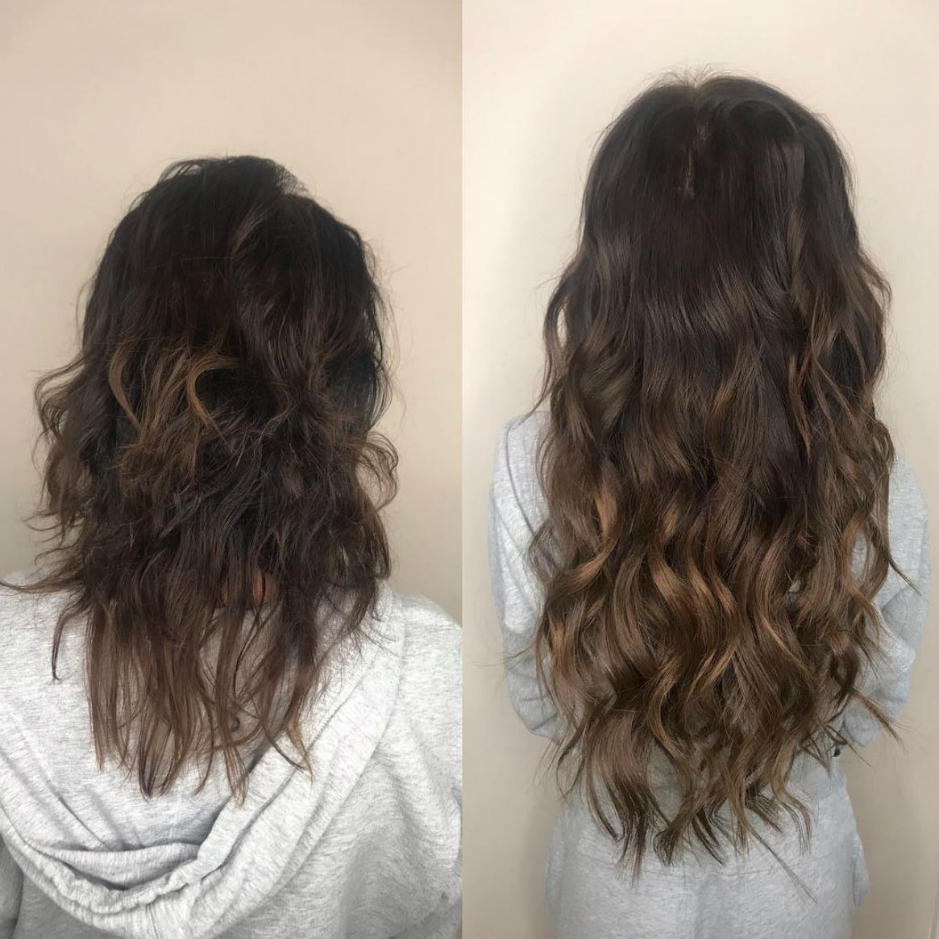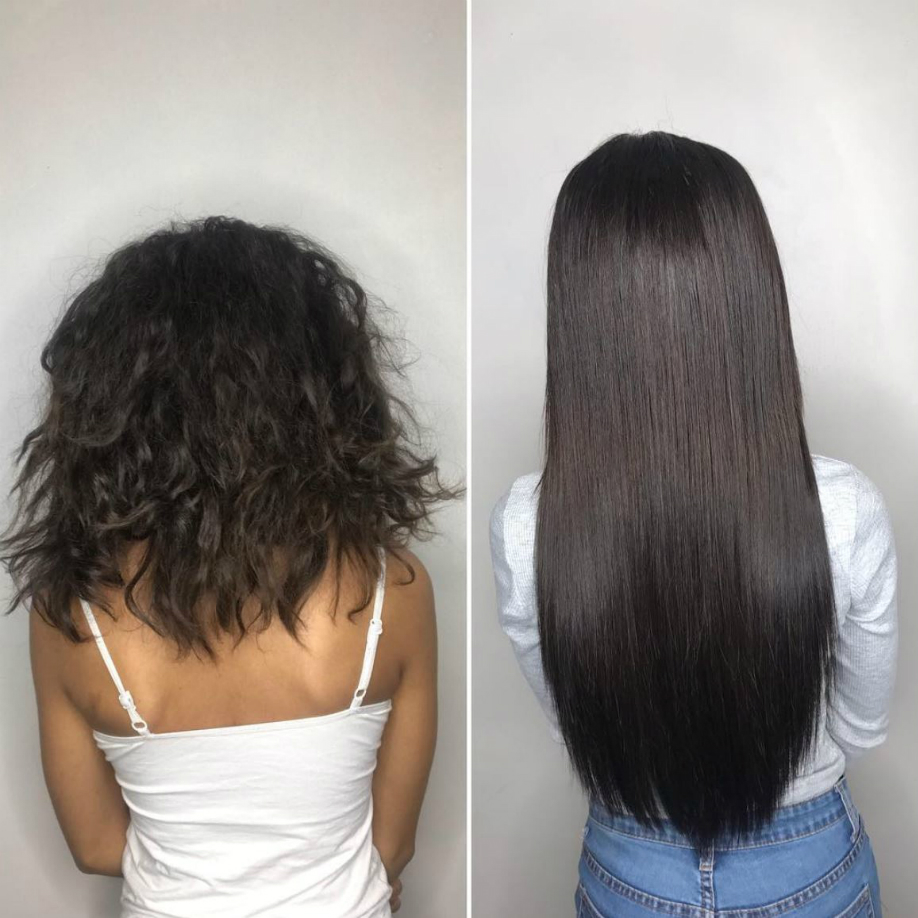 Keep
Calm
And Get
Hair Extensions
Leanne was very professional throughout the entire appointment, she explained the different hair extension methods and helped me decide on what would be best for me, I absolutely love the results and will be booking with her again

Court Aston

8/27/2019

I have no clue when it comes to all this stuff however she made me feel at ease, she explained everything to me and she is so friendly. She took into account my type of hair and made sure I chose the right options for my hair. My hair looks amazing I feel fabulous. I honestly cant recommend her enough she is amazeballs!!

Laura Randall

7/21/2019

I'm so so happy with my hair extensions, I have tried all kinds of hair, different methods and stylists in the past but nothing beats Leanne and House Of Tresses, the hair is just gorgeous and the Nano rings cannot be detected even with hair up! Leanne is a beautiful lovely soul and amazing at what she does, her before and aftercare is professional she genuinely wants you to achieve maximum longevity with your extensions and her advise is amazing! So very happy and will be booking in for maintenance, thanks again Leanne ❤️ Xxx

Kimberley Benton

7/10/2019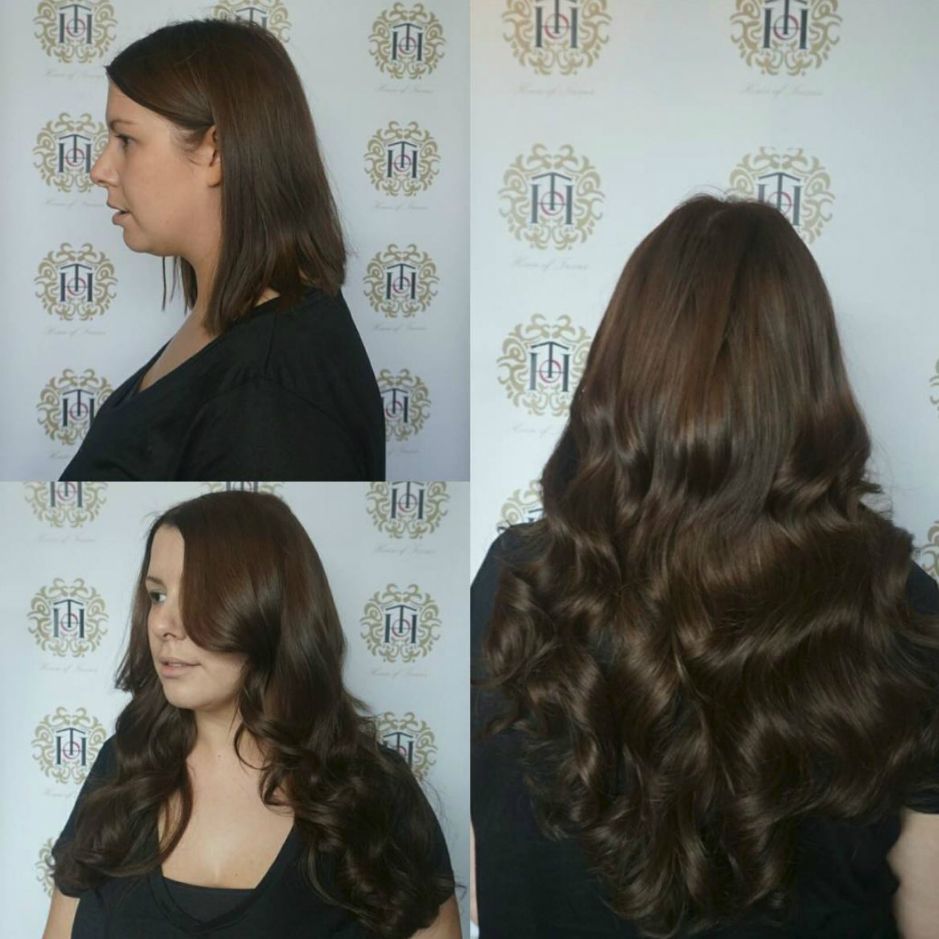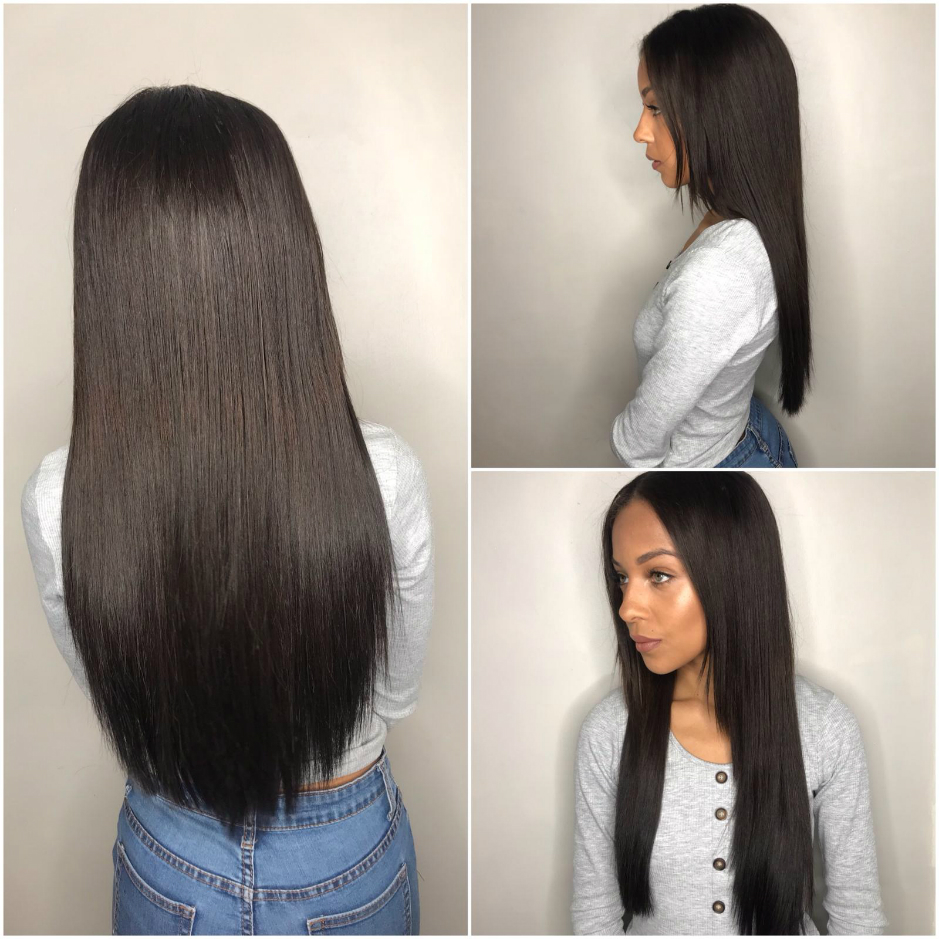 Hair Extension Methods Explained 
Weave – Also known as weft, the weave is a type of hair extension method where our stylist braids your natural hair to create a base and sews the hair extensions into the braids using a needle and thread. The beauty of a hair weave, and the reason why it is such a popular method, is how undetectable it is. Your weave can last up to 12 months depending on the quality of your hair extensions but we recommend you have it tightened up every 6-8 weeks.
La Weave – A series of micro rings (or microbeads) are placed in a straight line along your hair, close to the scalp. They're applied by threading a small section of hair through a small bead, which is then squished with pliers to keep it in place. Once these are applied the weft of hair is sewn on to them. LA weave can last up to 12 months weeks depending on the quality of your hair extensions but we recommend you have it tightened up every 6-8 weeks.
Micro-Rings (Also Known as Micro links or Nano Rings) – With this hair extension method, smalls beads are used to link your natural hair to hair extensions. Each strand of extension hair has a link on it, our stylist puts your hair through it and the link is clamped down to secure each extension. Micro rings are a great way to add some additional length to your hair without causing any damage to your hair as no glue is used with this application method. Your Micro-Ring extensions can last 3 – 4 months depending on the quality of your hair extensions, we recommend you have it tightened up every 6-8 weeks.
Special Offer – 10% Off
 (New Customers Only)
For More Information or to get a free consultation Call: 07462016016
You can also complete the form below and we'll contact you